A seamless fusion of protective TPU with aramid fiber for exceptional grip, comfort, and aesthetic design.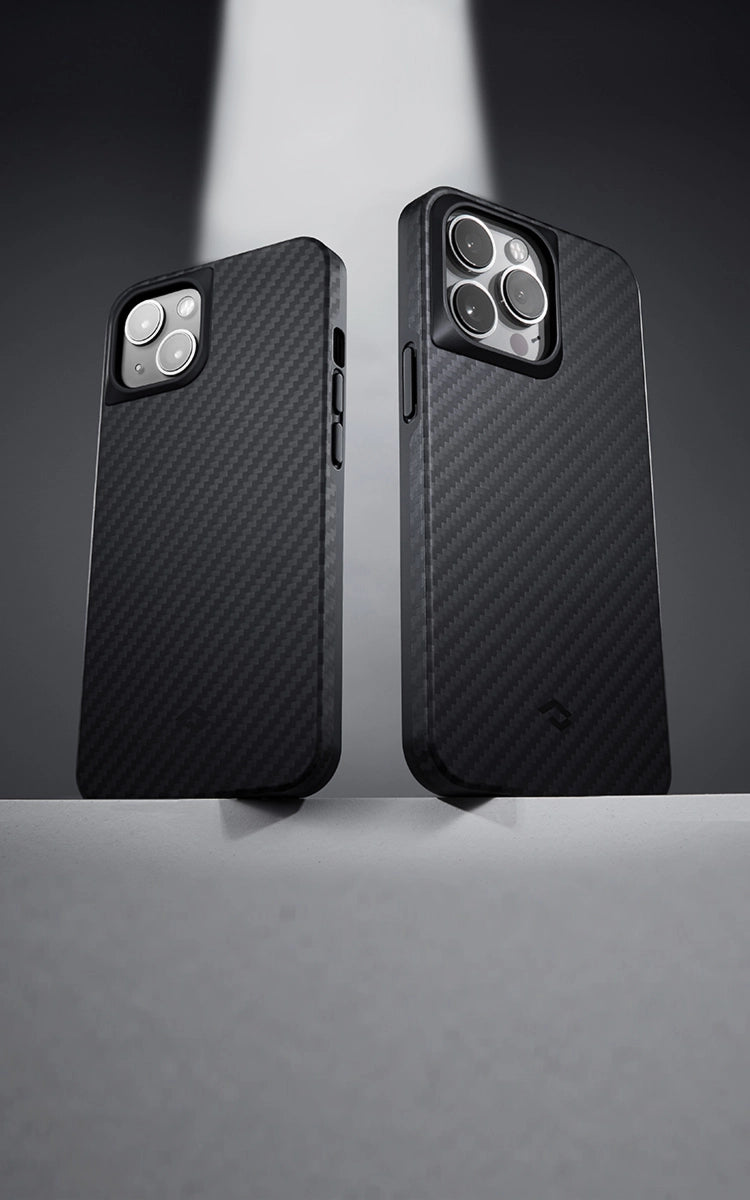 New MagEZ Case Pro iPhone 13 mini/13/13 Pro/13 Pro Max用
7日以内に返品無料
送料無料
安全のお支払い
A durable yet minimalist iPhone 13 case crafted from aramid fiber and TPU combined.
Excellent protection from the reinforced frame and air pockets
Built-in button covers
Raised camera surround
MagSafe compatible
Precision-cut for easy access to the charging port
3D Injection Molding Labeling technique
Blending All-Round Protection
with Minimalism
One of the slimmest and lightest protective cases on the market, the hardwearing case completely covers and protects the back and sides of your new iPhone 13, from button covers to lens protection while maintaining a slim, form-fitting design.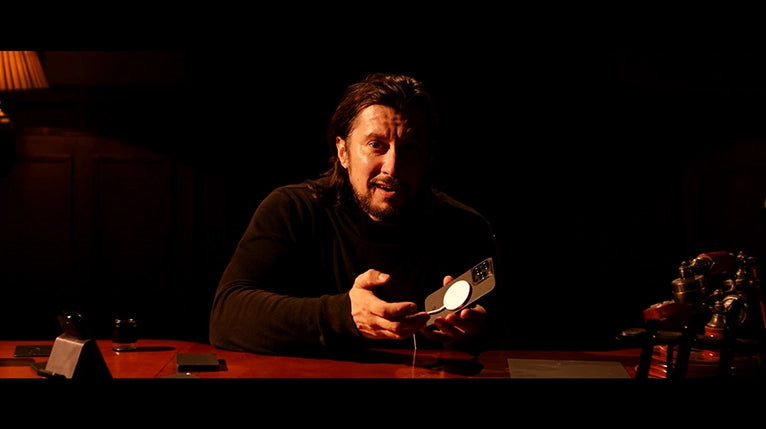 Exceptional Comfort
and Hold
Using a complex manufacturing technique, 3D In-Mold Labeling (IML), multiple layers of robust aramid fiber are bonded to the shock-absorbing TPU frame, combining protection with the additional grip and comfort of aramid.
Meets Military Drop Test
Standards
With a reinforced TPU frame and impact-resistant air pockets, your iPhone 13 is protected from high-impact falls.
A raised edge around the screen protects your device when it faces downwards while leaving ample space for a tempered glass screen protector.
A sturdy built-in raised camera surround protects your lenses from scratching.
A layer of soft-touch microfiber inside the iPhone 13 case protects your phone against scratches.
MagSafe and Wireless Charging Compatible
Designed for compatibility with MagSafe ensuring a secure, convenient attachment with MagSafe chargers or accessories. Charge your iPhone 13 using any standard Qi-certified wireless charger without removing your case.
Work with MagEZ® 2.0 ? System.
Specifically Designed for Accessibility
Precision-cut for easy access to the charging port and ringer switch without removing the iPhone 13 case. Built-in button covers are flexible and highly responsive.
互換性
Charge your phones through the case on any Qi wireless chargers and MagSafe chargers.
Magnetically attaches to PITAKA MagEZ® 2.0? chargers.
Is the case compatible with the following products?
Yes
Yes
Yes
MagEZ Card Sleeve (2)
Yes
(Note that the product slightly covers the camera lens of iPhone 13 Pro.)
Yes
(Note that the product slightly covers the camera lens of iPhone 13 Pro.)
MagEZ Mount Qi/MagEZ Mount
No
規格
重量
iPhone 13 mini: 0.86oz (24.5g) iPhone 13: 0.92oz (26.1g) iPhone 13 Pro: 0.93oz (26.3g) iPhone 13 Pro Max: 1.09oz (30.8g)
素材と技術
アラミド繊維, microfiber, and TPU (Thermoplastic Polyurethane). 3D Grip™テクノロジー - improves grip while creating smooth surface texture.
パッケージ内容
1 x New MagEZ Case Pro iPhone 13 mini/13/13 Pro/13 Pro Max用
FAQs
Q1. Are there magnets in the iPhone case, and will they affect my phone?
A1. Yes, MagEZ Case Pro 2 for iPhone 12, and MagEZ Case 2/New MagEZ Case Pro for iPhone 13 all have magnets inside that mirror the MagSafe magnet array. Your iPhone 13 shouldn't experience any problems; however, Apple does warn that the magnets can cause problems with RFID chips and magnetic strips in credit cards and security badges as well as pacemakers.
Q2. Are your cases compatible with Qi wireless chargers?
A2. All our cases, including MagEZ Case 2 can work with Qi-certified wireless chargers.
Compare
PITAKA Cases
Three eye-catching cases with a minimalist aesthetic made to protect and accentuate the flawless design of your iPhone 13. Whether you're looking for lightweight minimalism, MagSafe compatibility, reinforced protection, we have it for you. And we've added two new versions of cases to the iPhone 13 series. Crafted from Fusion Weaving™, the new cases feature a more colorful style and an outstanding three-dimensional effect.
MagEZ Accessory Compatible
See full comparison