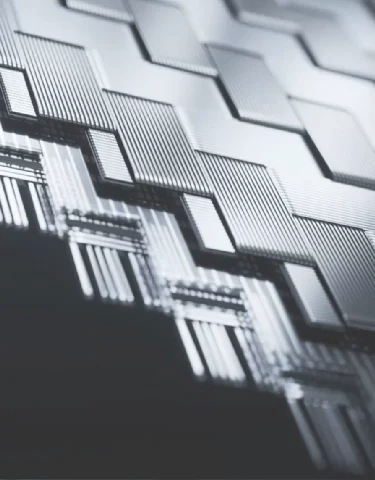 Technology
Things That Protect What Matters to You
We care for people. We help them care for the things that matter to them. How do we do that? Through our material technology.
We understand chemistry and how molecules in a material can be trained to line up to create a new substance. We play with materials to do amazing things. We find ways to apply material technology to real-world problems in unique ways that no one has thought of before.
We never stop. Whether the aim is to save space, keep your device charged at all times, or provide unbeatable protection, PITAKA will always offer you the best solution through innovative designs, allowing you to experience a world of total convenience and a beautiful and unique style.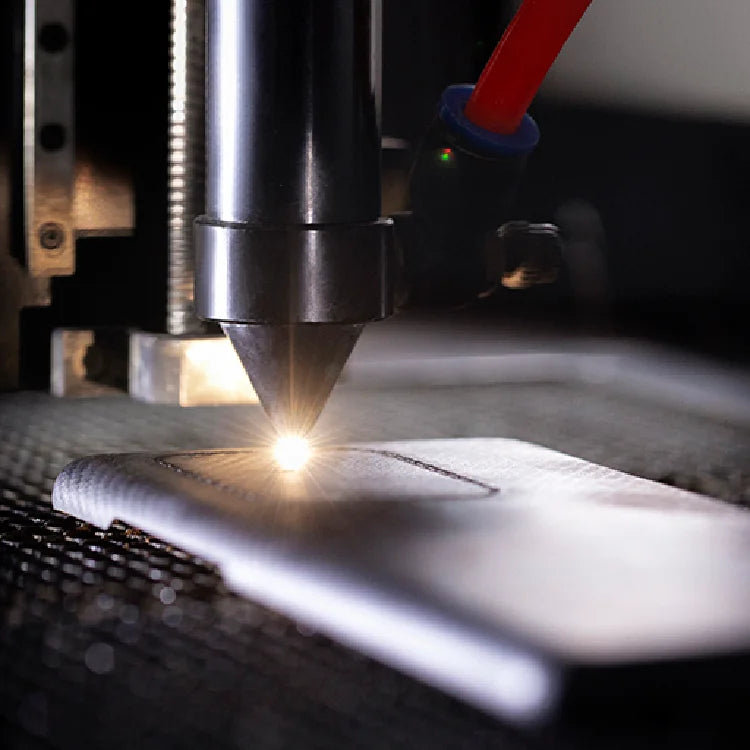 Aramid Fiber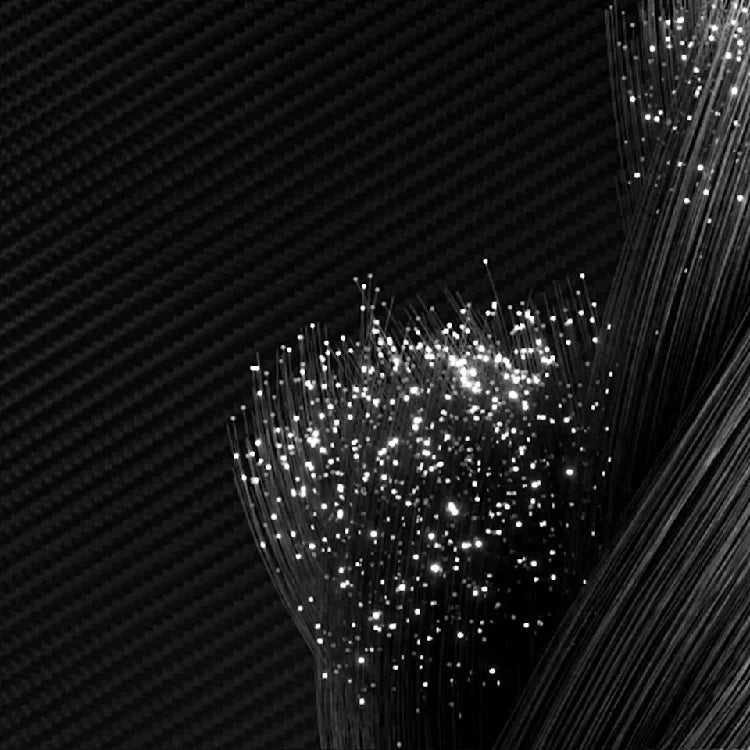 Aramid Fiber
Short for 'aromatic polyamide', aramid is lightweight, durable, and high resistant to the force of impact. It is a synthetic fiber with a wide range of uses including military and aerospace technologies, performance automotive, and bulletproof protective gear. It is soft to the touch and can be molded to fit any shape and provides excellent protection for your devices. Aramid fibers are thinner than human hair but can be weaved into stuff stronger than steel.
Benefits of Aramid Fibers
Aramid fiber stands out from other synthetic fibers with the following characteristics:
High-strength
Good abrasion
resistance
Good resistance to
organic solvents
Non-conductive
No melting point
Low flammability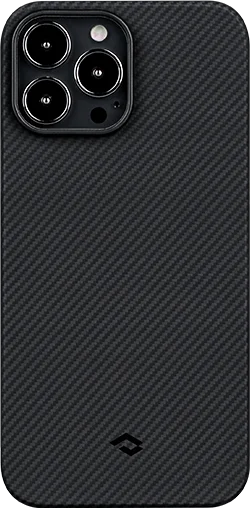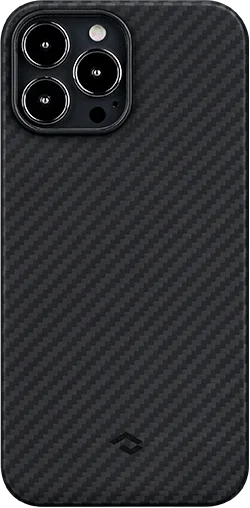 A large part of our cases is made from 1500D aramid fiber. D, short for Denier, indicates the linear density of the aramid yarn. Fabrics with a low denier count tend to be soft and silky but more difficult to weave. Compared with 1500D aramid fiber, 600D aramid fiber is softer but more difficult to work with. That's why it's a rarer material.
Nonetheless, we tried to make phone cases from 600D aramid fiber to see what they will look like - they have a more delicate feel of touch and pattern and they are lighter and thinner. We know some customers care about losing some burden, even if it's just a few grams. And we hope we can provide cases with the best feel, even though the 1500D aramid fiber case already feels good in hands.
The Born of Aramid Fiber Cases
Weaving
Aramid fibers are gathered into strands, then woven into flexible fabrics.
Hardening
Fabrics are impregnated with epoxy resin to keep them in proper shape.

Forming
We use one of our patented forming techniques to make the fabrics more flexible, so they can be precisely crafted into various forms.

Cutting
After being cut into pieces, PITAKA patented integral forming craftmanship adds flexibility to fabric to exact-fit your phone's shape.

Polishing
Cases will be coated with our specially-made paint which offers a smooth touch and more protection.

Fusion Weaving™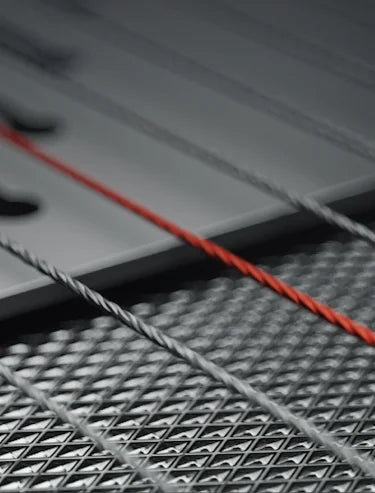 Fusion Weaving™
We are one of the first brands to make aramid fiber cases, and we never stop perfecting our design. When our engineers designed the iPhone 13 cases, they managed to figure out a new way to weave aramid fibers - Fusion Weaving.
Inspired by music and through numerous tests, our engineers were able to adjust the sequence of warp and weft aramid fiber strands of various colors, so as to have two or more weaving styles appear on the same piece of fabric on the same loom. Fusion weaving cases have more intricate designs and color mixing.Fusion weaving is another breakthrough PITAKA made in the aramid fiber accessories industry.
Click here to learn more about the technology and story.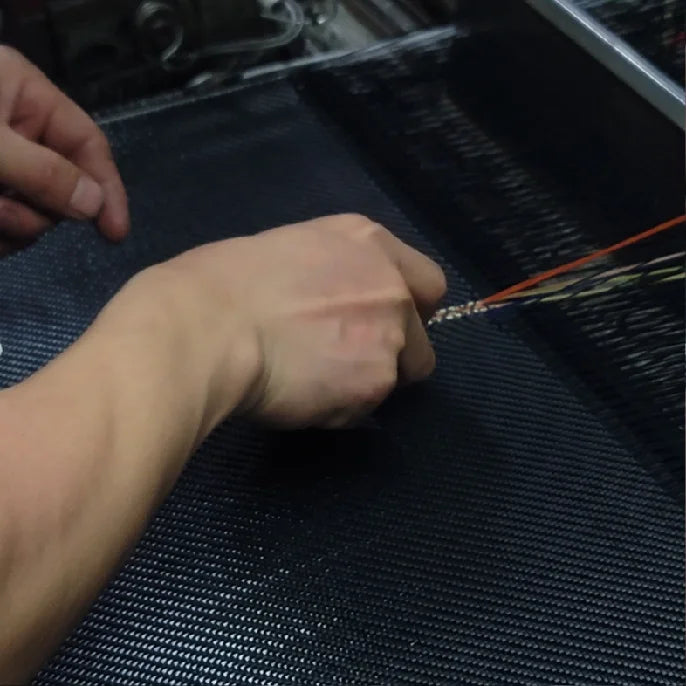 Carbon Fiber
Carbon Fiber
Composed mostly of carbon atoms, carbon fiber is a kind of high-end chemical fiber with a diameter of about 5 to 10 micrometers.
Carbon fiber is extremely strong in tension and compression and is by far the stiffest of the fibers. Yet, it's exceptionally lightweight and durable, which is one of the reasons why we use it to make our Carbon Fiber Watch Band. Moreover, carbon fiber has this cool black and grey style that many people find attractive.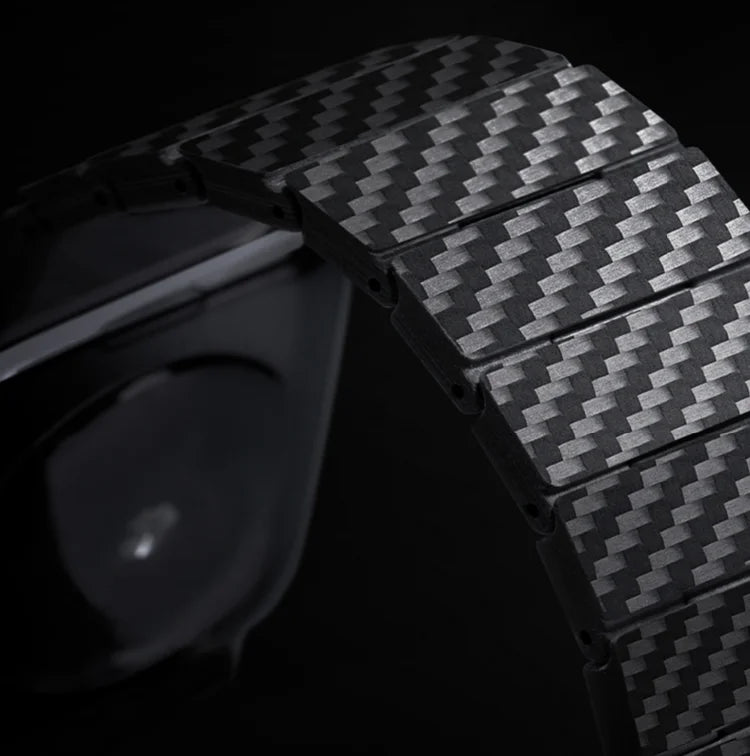 In addition, it's highly conductive, making it an excellent RFID blocker, so our MagEZ Wallets can keep your cards safe.
But carbon fiber is not suitable for phone cases as it blocks signals. That said, our carbon fiber wallet won't interfere with your phone signals when it attaches to the back of your phone because the wallet doesn't cover the part where antennas are inside the mobile phone.Aramid fiber, on the other hand, does not conduct electricity. In other words, it has zero interruption on phone signals.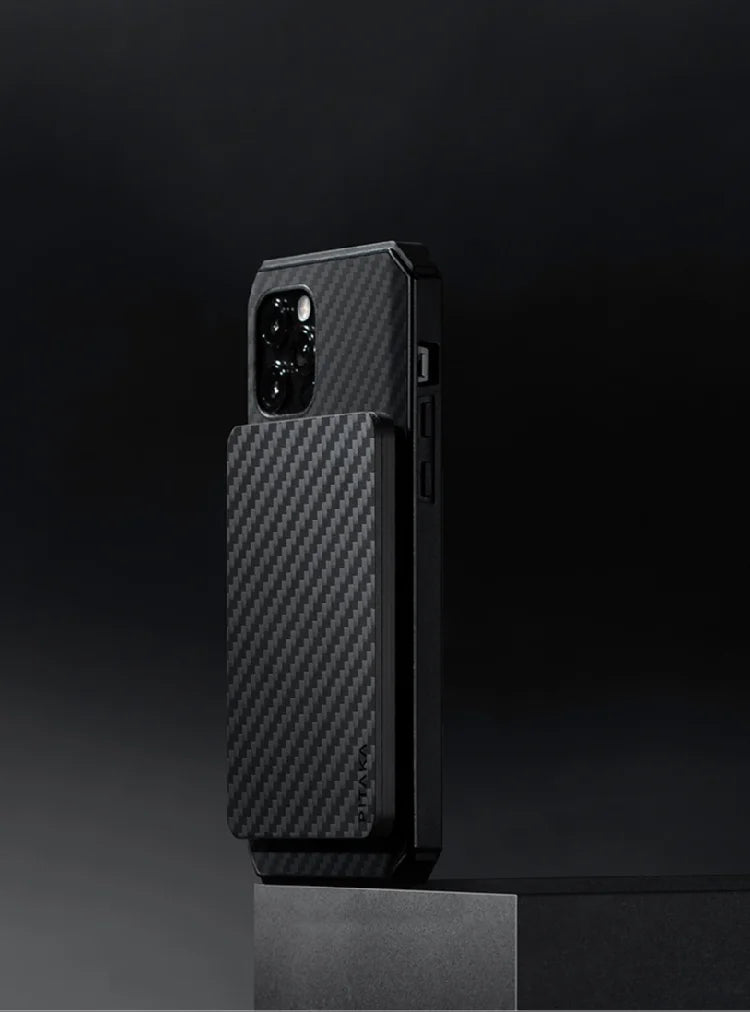 3D Grip™
3D Grip™
3D Grip™ is the granular texture found on the surface of PITAKA products crafted from aramid fiber.
Thanks to the vacuum forming technology and our special coating, we have differentiated our products from the rest of the market by giving them a granular, 3D Grip.
Traditionally, the forming process ruins the natural touch of raw material because of the high temperature and pressure involved during processing. In contrast, our proprietary vacuum forming technology, forms the product precisely and prevents damage. It ensures that the original characteristics of the material remain with the product and gives PITAKA cases a special touch that will make your device pleasurable to hold.A case should not just protect your device, but it should also be comfortable to hold and offer grip so your phone won't slip away from your hands. This is one of our key design principles.
Chain-Coil™
Chain-Coil™
With many other wireless charging pads on the market, it is essential to place your device on a specific spot for your phone to charge. When you are in a rush, you may set your mobile at an angle, only to discover later that your phone was never charging. To solve this problem, PITAKA designed many of its wireless chargers using Chain-Coil™ technology. Chain-Coil™ combines multiple overlapping charging coils to enlarge the charging area. You no longer have to place your phone on one specific spot, but anywhere on the charger area.